After a long work-from-home day on Thursday, Nolan and I needed to get out of the house. But, as energy levels were also a little low, and we had a plan for dinner already, we decided to picnic in the back yard.
So we had a taco picnic.
Nolan was pretty much just interested in the cheese.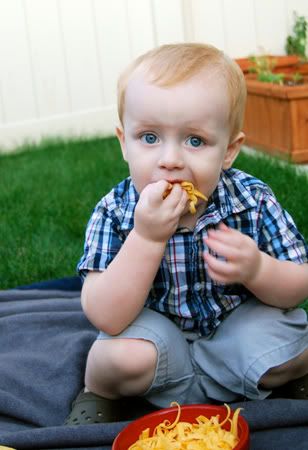 Ben tried to encourage him to eat a taco by piling one high with cheese. . .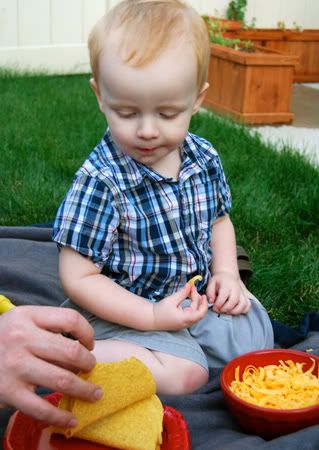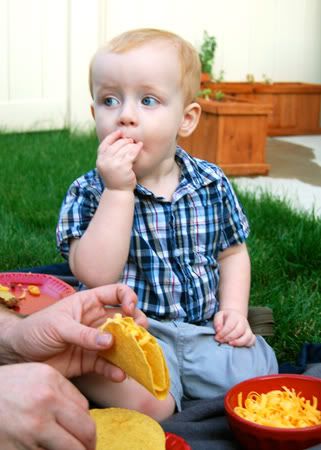 But he just went back to eating it straight out of the bowl instead.